mekiku : Subtitling application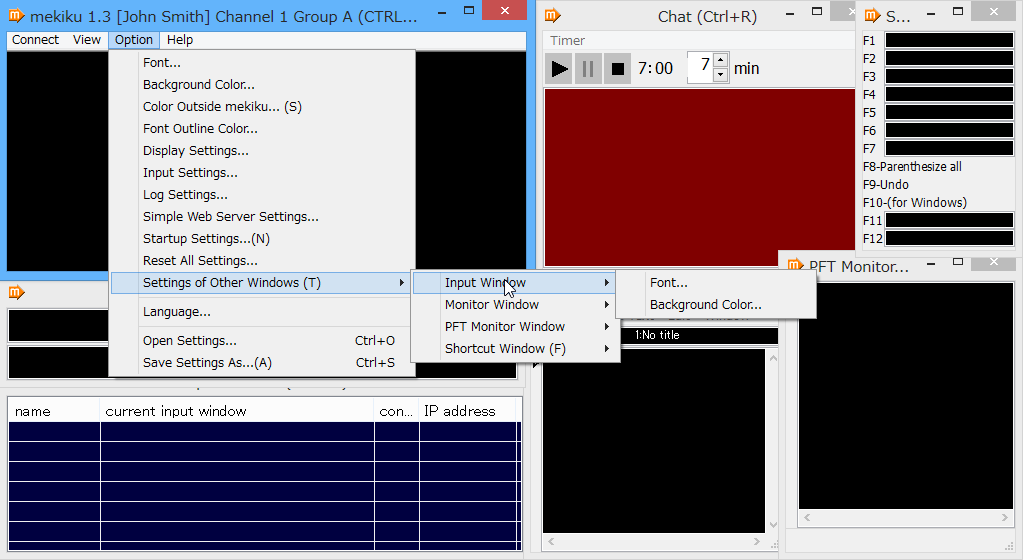 mekiku (On Windows 8)

"mekiku" is the application for subtitling(note-taking). Both input and display usage are available.

Mekiku is avaibale on Windows XP or later (Using "Supported" OS is strongly recommended). Free to use and copy.

English version is available now.

mekiku needs your cooperation for translating. If you would help me, please read "Call for translation" Page.
Features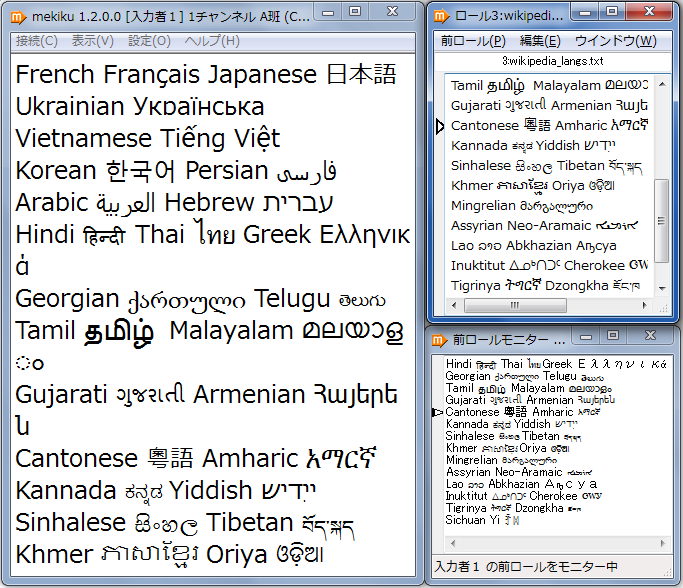 mekiku displaying many characters
(from
wikipedia language list
)
Robust against packet losses
Mekiku automatically complements packet losses, so wireless connections (both displaying side and input side) are available in SOME conditions.
CAUTION : NO ASSURANCE ON WIRELESS CONNECTIONS
Mekiku also checks connection automatically. You can find connection trouble quickly.
Cusomizable
All windows of mekiku are customizable on size, position, font, font-color and background-color. You can start mekiku by double-clicking the configuration file (.mkk files).
Unicode
Mekiku supports Unicode almost as large as Windows itself. You can input and display in many characters.
Download
You can download mekiku from Download page.
Install / Uninstall
Install : Double-click the downloaded file (installer).
Uninstall : Choose mekiku on "uninstall" item in control panel.
Conditions
Yet determined the condition precisely, but considering thing below as basic condition.
Free for use.
Free for copy.
No guarantee.
History
See history page. (written after version 1.3)
Contact
Please use contact form to send feedback.
---